This section doesn't currently include any content. Add content to this section using the sidebar.
Back In Stock & New Arrivals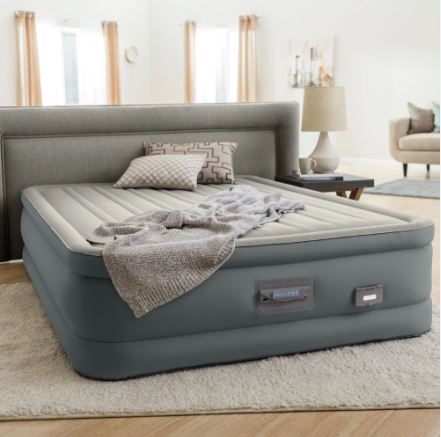 Need an alternative sleeping arrangement?
Experience ultimate comfort and convenience with Intex Airbeds! Whether you're hosting guests or embarking on an outdoor adventure, our airbeds are designed to provide you with a luxurious sleeping experience anywhere, anytime.
Crafted with exceptional quality and innovation, Intex Airbeds are engineered to mimic the comfort of a traditional bed while offering the flexibility of an inflatable mattress. With our advanced Fiber-Tech™ construction, you can rest assured knowing that your airbed is durable, stable, and supportive, ensuring a peaceful night's sleep.
SHOP FREE GIFT PROMOTIONS
Go anywhere beds
Choose Your Comfort
explore
Do The Unexpected
Be Prepared
Replacement Parts